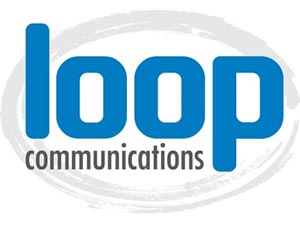 CA Networking & Consulting has partnered with Loop Communications to provide you with a reliable, hosted business phone system. You can now operate your businesses voice communications with flexibility, reliability and with a team that offers dedicated, quality support.
Loop will take the time upfront to understand and evaluate a customer's environment to ensure the most successful implementation. They are dedicated to answering every question, helping with every step of a transition, and considering every detail from the customer's perspective.
Loop handles all customized technical phone changes, enabling features, updates, fixes, and configurations to your phone system to ensure your business runs smoothly—and the way you want it to! They provide exceptional customer service and do not lock customers into contracts.
You can save an average of 40-60% per month over a traditional landline, as Loop charges just $17 per month for an extension. No matter how many extensions or where they may be, each is only $17 per month. You pay the same price regardless of how many calls are made or received, or how many features you use or ignore.
Unlimited Calling—Includes local & long distance within the United States, no surprises.
No Maintenance—The phone system is fully hosted and managed by Loop so there are no hidden maintenance costs to worry about.
Call Routing—You control call routing. Create inbound call plans to match your business needs.
Location Flexibility—Direct Dial other locations or have one number route to multiple locations. Freedom to customize.
Check out customer testimonials or learn more about business phone system features
Interested in switching to Loop for your VoIP provider? Contact us today!